Even the most beautiful, professionally decorated homes require staging before they go on the market. Why? Well, because the goals of decorating and staging are quite different.
Decorating turns your house into a home. It creates a personal space that meets your unique needs and reflects your personal taste, hobbies and priorities. I love my metal sculpture of a dog with his leg lifted that I have hilariously placed next to a plant, but that would definitely need to go if I wanted to sell my home!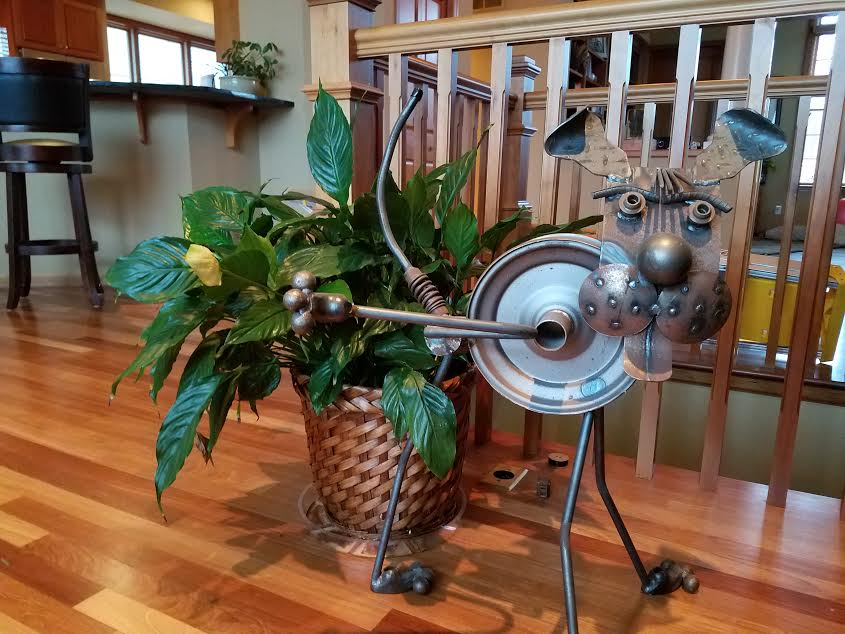 The goal of staging is to neutralize—to create an impersonal space that appeals to and does not offend the general public which, hopefully results in selling the property quickly. Your own personal taste and lifestyle should be taken out of the equation. You're striving for a look that is clean, cozy and inviting. Staging will help potential buyers see themselves living THEIR lifestyle in your home.
When preparing your home to be listed for sale, prioritize the touches that will make the property look the most appealing to the majority of people. Focusing on the to-do list of repairs is very important but don't forget about the power of staging, even if your home is already decorated.
Before deciding to undertake the staging process on your own, consider the skills, time and energy that staging will require. If you're up for the challenge, follow these DIY Tips:
Declutter: Buyers want to be able to imagine themselves in the home; seeing clothes packed in the closet, family photos, and random knick-knacks prevents them from doing so.
Depersonalize: Consider removing artwork or decorative items that include religious themes or nudity, or might be considered quirky (like my peeing dog sculpture). Think seriously about other personal touches in the home…I love my aubergine (aka eggplant) paint and accents in my bedroom, but I would probably go taupe before selling.
Clean: Nothing says welcome home like a sparkling clean space. Countertops should remain empty for potential customer's imagination to create their vision of the space.
Furniture placement: Position sofas and chairs into cozy conversational groups and place pieces so the traffic flow in a room is obvious.
Shed some light: Great lighting is one of the things that make staged homes look so warm and welcoming. Don't understate the power of the correct watt lightbulb.
No smell is the best smell. Open up the windows and let the fresh air in.
If you would rather leave it to the professionals, there are a number of reputable stagers in the Twin Cities area. Contact The Garatoni Group and we'll help you find someone right for you.